INTERNATIONAL

MOBILE SERVICE

Talk, Text & Data
Save 85% On Roaming Charges

UNLIMITED DATA

ON EUROPE & MORE SIM

Other Data Packages From $0.02 per MB

Each OneSimCard includes 2 numbers:

Europe & USA

Add local numbers in 60+ other countries

Easy to Use OneSimCard!

Changing SIMs?
That takes about 15 seconds!

Unlocking Your GSM Phone?
Just ask your carrier!
As Recommended In







International Mobile Service In Over 200 Countries -
Save 85% On Roaming Charges
Tired of spending money on roaming fees? OneSimCard is an international mobile service for savvy travelers to greatly reduce the cost of using a cell phone or other mobile device while traveling internationally.
Save 85% or more on international roaming charges by using our international SIM card when you travel outside of your home country. Stay connected to friends, family, colleagues and essential travel services without worrying about returning home to a huge phone bill.
With free incoming calls in 162 countries, outgoing calls as low as $0.25/min, mobile data service (3G/2G Data) in 130+ countries from $0.03/MB and free incoming text messages worldwide, OneSimCard is an essential service for both leisure and business travelers.
List Of Countries With Free Incoming Calls
*

-

Effective March 1, 2016

* OneSimCard Plus SIM rate. Calls are free when received on your European number; 20c/min on your USA number or other PEN. Incoming texts (SMS) are free in every country when received on European number. SMS received on US or Canada SMS enabled numbers costs 9 cents.
Abkhazia
Aland Islands
Albania
Andorra
Angola
Anguilla
Antigua & Barbuda
Argentina
Armenia
Aruba
Australia
Austria
Azerbaijan
Azores
Bahrain
Bangladesh
Barbados
Belarus
Belgium
Benin
Bosnia & Herzegovina
Brazil
British Virgin Islands
Bulgaria
Burundi
Canada
Canary Islands
Cape Verde
Cayman Islands
Central African Republic
Chile
China
Colombia
Costa Rica
Croatia
Curacao
Cyprus
Czech Republic
Denmark
Dominica
Dominican Republic
DR Congo
Egypt
El Salvador
Estonia
Faroe Islands
Fiji
Finland
France
French Guiana
Georgia
Germany
Ghana
Gibraltar
Greece
Grenada
Guadeloupe
Guatemala
Guernsey
Guyana
Honduras
Hong Kong
Hungary
Iceland
India
Indonesia
Ireland
Isle of Man
Israel
Italy
Jamaica
Japan
Jersey
Jordan
Kazakhstan
Kenya
Kosovo
Kuwait
Kyrgyzstan
Latvia
Lebanon
Lesotho
Liechtenstein
Lithuania
Luxembourg
Macedonia
Madeira
Malaysia
Malta
Martinique
Mayotte Island
Mexico
Moldova
Monaco
Mongolia
Montenegro
Montserrat
Myanmar
Namibia
Nepal
Netherlands
Netherlands Antilles
New Caledonia
New Zealand
Nicaragua
Niger Republic
Nigeria
Norway
Oman
Palestine
Panama
Paraguay
Peru
Philippines
Poland
Portugal
Puerto Rico
Qatar
Reunion Island
Romania
Russia
S. Ossetia
Saba
San Marino
Saudi Arabia
Serbia
Singapore
Slovakia
Slovenia
South Africa
South Korea
South Sudan
Spain
Sri Lanka
St. Barts
St. Eustatius
St. Kitts & Nevis
St. Lucia
St. Maarten
St. Martin
St. Vincent & Grenadines
Sudan
Svalbard
Swaziland
Sweden
Syria
Taiwan
Tajikistan
Tanzania
Thailand
Tibet
Turkey
Turks & Caicos
U.S. Virgin Islands
Uganda
Ukraine
United Arab Emirates
United Kingdom
Uruguay
USA
Uzbekistan
Vatican City
Venezuela
Yemen
Zambia
Zanzibar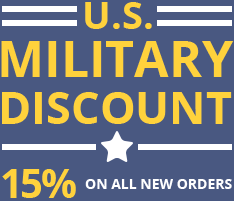 Member Of A Hotel Or Airline Loyalty Program? Earn One Mile Per Call!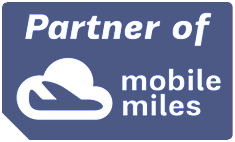 Register for free to earn 1 mile per call when you're traveling abroad with OneSimCard international cell phone service. Miles will be deposited into any of our over 25 participating loyalty programs of your choice, including Hilton HHonors, Marriott Rewards, American Airlines AAdvantage, Lufthansa Miles & More, Aero Mexico Club Premier, Turkish Airlines Miles & Smiles and many others.
You can also register up to three additional OneSimCard international SIM card numbers to your account on which you can earn Mobile Miles. These may be the international SIM card numbers of your spouse, friends, family or colleagues.
© 2006-2017 Belmont Telecom Inc., DBA OneSimCard.com. All rights reserved