New Zealand SIM Card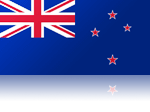 No Contracts - Pay only for the calls you make

FREE Incoming Calls in New Zealand and 168 Countries

Outgoing Calls only $0.49 per minute

FREE Incoming SMS Text Messages in New Zealand, Oceania and Worldwide

Internet Data Service in New Zealand and 208 Countries

Add a US, Canadian or UK Personal Extra Number
Looking for a New Zealand SIM card to use for international travel in New Zealand or other countries in Oceania? OneSimCard is an all-in-one New Zealand SIM card solution that gives you more. With OneSimCard, our international SIM card will provide you with low-cost prepaid New Zealand cell phone service as well as international cell phone roaming in 200+ other countries. You simply pay for the calls, texts and data you use and keep the same international cell phone number no matter which country you are in.
Instead of buying a local New Zealand SIM card at the airport that will expire quickly and can be very inconvenient to top-up, buy a OneSimCard global SIM card before you leave for your trip. While others search for mobile phone shops and wait in long lines to purchase local mobile service, you will be ready to use your international cell phone in New Zealand for calls, texts and data - the instant you land at the airport! If you only need a France data SIM card for internet connectivity, check out our new Data & Roam SIM. Our data SIM is a perfect solution for iPads, tablets, computers and MiFi hotspot devices worldwide.
Don't already have an unlocked GSM cell phone to use with our international SIM card in New Zealand? Then visit our international cell phone page to view available mobile devices. New Zealand cell phone rental is also an option for those who seldom travel to international destinations.
OneSimCard - is a perfect New Zealand SIM card solution for savvy travelers. Get OneSimCard today and start enjoying wireless freedom without the high cost.
Low Calling, Texting & Data Rates In France And Around The World
Keep Your Domestic Numbers - Forward Calls To A Personal Extra Number

View numbers you can add to your New Zealand SIM Card in 70+ other countries
Add A Dedicated Personal Extra Number
From The Following Countries
Additional Cost To Receive
Calls Through A Personal Extra Number
Algeria
$0.20/min
Argentina
$0.20/min
Australia
$0.20/min
Austria
$0.20/min
Bahrain
$0.20/min
Belgium
$0.20/min
Brazil
$0.20/min
Canada
$0.20/min
Canada - Voice and Text (SMS)
$0.20/min
Chile
$0.20/min
China
$0.20/min
Colombia
$0.20/min
Costa Rica
$0.20/min
Croatia
$0.20/min
Cyprus
$0.20/min
Czech Republic
$0.20/min
Denmark
$0.20/min
Dominican Republic
$0.20/min
Egypt
$0.20/min
El Salvador
$0.20/min
Finland
$0.20/min
France
$0.20/min
Georgia
$0.20/min
Germany
$0.20/min
Greece
$0.20/min
Guatemala
$0.20/min
Hong Kong
$0.20/min
Hungary
$0.20/min
Iceland
$0.20/min
Ireland
$0.20/min
Israel
$0.20/min
Italy
$0.20/min
Jamaica
$0.20/min
Japan
$0.20/min
Latvia
$0.20/min
Lithuania
$0.20/min
Luxembourg
$0.20/min
Malaysia
$0.20/min
Malta
$0.20/min
Mexico
$0.20/min
Morocco
$0.20/min
Netherlands
$0.20/min
New Zealand
$0.20/min
Nigeria
$0.20/min
Norway
$0.20/min
Panama
$0.20/min
Peru
$0.20/min
Poland
$0.20/min
Portugal
$0.20/min
Puerto Rico
$0.20/min
Romania
$0.20/min
Russia
$0.20/min
Singapore
$0.20/min
Slovakia
$0.20/min
Slovenia
$0.20/min
South Africa
$0.20/min
South Korea
$0.20/min
Spain
$0.20/min
Sweden
$0.20/min
Switzerland
$0.20/min
Thailand
$0.20/min
Turkey
$0.20/min
United Kingdom
$0.20/min
United Kingdom - Mobile
$0.25 connection fee
US and Canada Toll Free
$0.20/min
USA
$0.20/min
USA - Voice and Text (SMS)
$0.20/min
Venezuela
$0.20/min
New Zealand Roaming Networks And Data Rates
Operator
Network type
Abbreviation
Code
Internet data
Telecom New Zealand Limited
view coverage map
3G 850, 3G 2100
TNZ, Telecom NZ
530 05
$1.25 / MB (billed per 10 KB)
Order An International SIM Card For New Zealand Now
Notes:
New Zealand SIM card compatible devices
Using this New Zealand SIM card will require an unlocked GSM cell phone with the necessary network frequency bands listed in the table above. If your U.S. or Canadian GSM cell phone is currently locked to a carrier like AT&T, T-Mobile or Rogers, you should be able to contact them and request an unlock code. There are also third-party services, for example at your local mall, that will unlock your phone for you for a small one-time fee.
Please refer to the list of cell phones compatible with OneSimCard. Most unlocked GSM cell phones are compatible with international SIM cards from OneSimCard. If you do not currently have a compatible GSM unlocked cell phone for New Zealand, you can rent or purchase one from us.
Note: You will need an unlocked international cell phone even if you decide to purchase a local New Zealand SIM card from elsewhere upon arrival in New Zealand. In contrast to that, with New Zealand SIM card solution from OneSimCard you will be ready to make and receive calls before you arrive in New Zealand.
New Zealand SIM card activation
Activating your New Zealand SIM card is as simple as clicking a button in your online account. Activation can be done from anywhere using Internet.
Installing your New Zealand SIM card is the same as any other GSM sim card, please refer to your cellular device's manual for details.
If you have any questions about this New Zealand SIM card or using a cell phone in New Zealand, please contact our Customer Support department here.
New Zealand Quick Facts: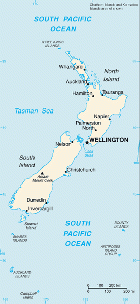 International tourism in New Zealand is a vital part of the country's economy. New Zealand is often referred to as a "clean and green" country for its abundance of well preserved natural assets. Tongariro Alpine Crossing, Rotorua, Waitomo Caves , Abel Tasman National Park, and Milford Sound are popular tourist spots.

New Zealand is also a popular destination for extreme sports: Queenstown is known as a place of world's first commercial bungee jumping installation.