INTERNATIONAL VPN: WI-FI SECURITY & UNLIMITED CONTENT ACCESS FOR ALL DEVICES DURING TRAVEL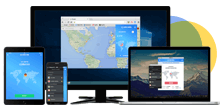 When traveling abroad, a VPN (virtual private network) service is the best way to ensure that you are protected over unsecured Wi-Fi networks and can access all your favorite social networks, streaming entertainment sites and VoIP calling apps from back home. Although public Wi-Fi networks at airports, hotels and cafés may be incredibly convenient, they are unsecured, meaning your confidential information can easily be stolen by hackers and you could be at great risk! A VPN allows you to browse with a completely secure and private bank-level connection and change your geo-location online.
VPN works with regular secure data roaming as well as protected and unprotected Wi-Fi connections. Try it for free today!
Each International VPN Plan Includes:
Unlimited Bandwidth, Data and Server Switching
The Ultimate Wi-Fi Security with Bank-level 256-Bit Encryption
The Fastest Connection Speeds
24/7 Live Online Customer Support
Easy-to-use On Any Device, Intuitive Apps for Windows, Mac, Android, iOS & Chrome
Global Internet Access with 400 Servers in 30 Locations Worldwide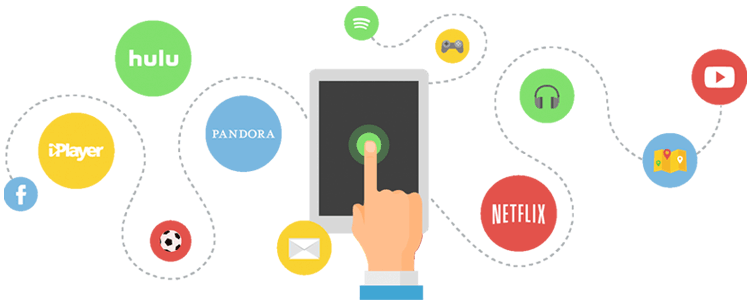 FREE TRIAL OFFER
PROTECT YOUR PRIVACY, SECURE YOUR DATA AND ACCESS ANY WEBSITE
START FREE TRIAL


(No credit card required)
By clicking the free trial button, you will be taken off onesimcard.com. We are not responsible for the 3rd party's websites you visit. You should carefully review those sites' privacy policy and condition of use.
Apps available for: